Illustration Based on Observation & Study
Laura is shown taking visual notes in her sketchbook on color, detail, and another anatomical relationships after performing an ankle dissection.
© 2019 Body Scientific International, LLC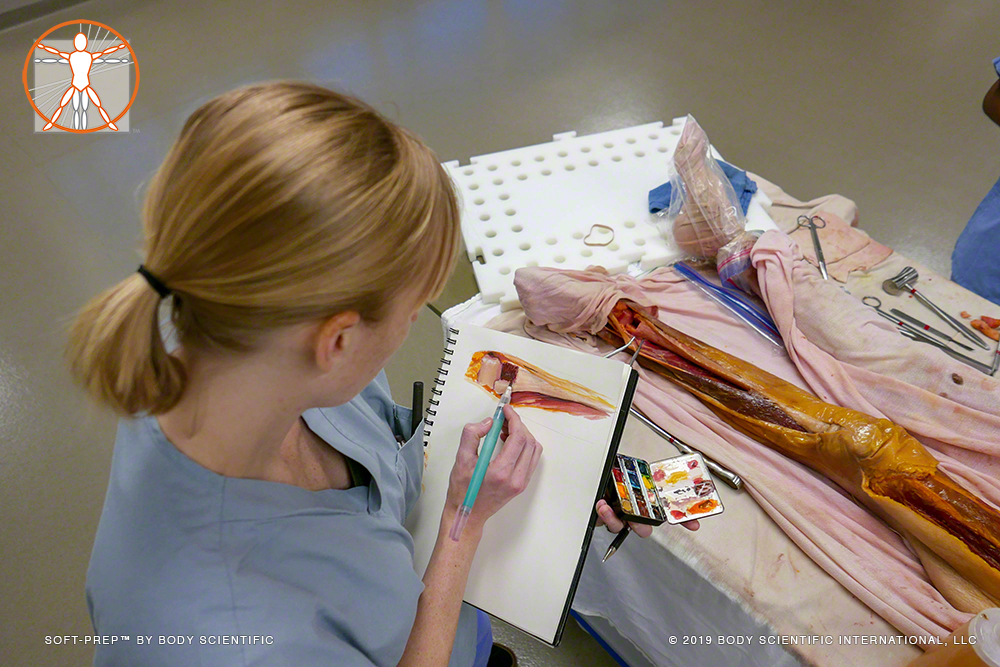 Sneak Peek into the Illustration Process
Drag the arrow left or right to compare
At left is the sketch and at right is the final illustration showing normal endonasal clival anatomy. (© The Neurosurgical Atlas).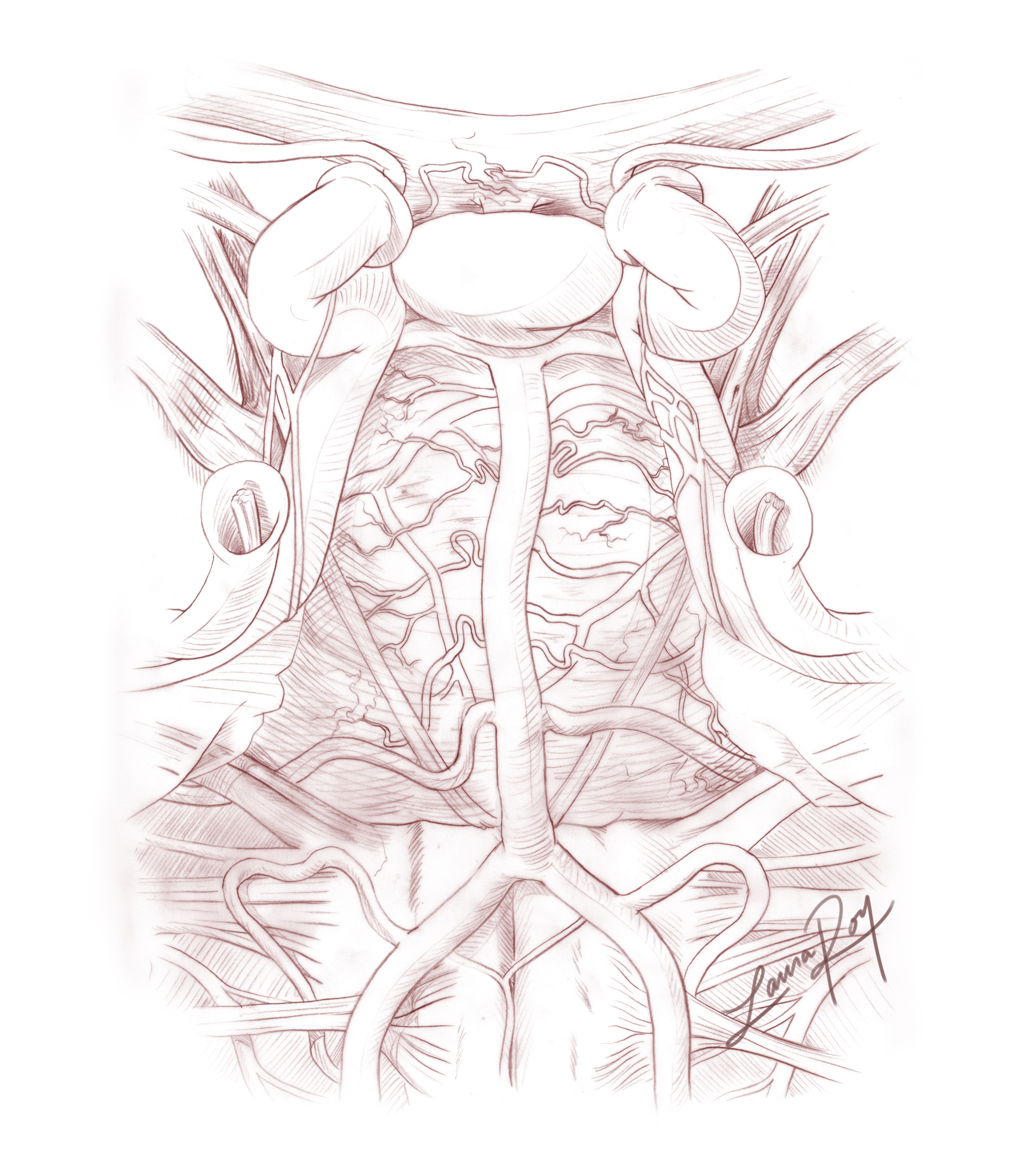 Illustration Examples
Click the image to view larger and to see additional information.
All illustration and images © Laura Roy / Roy Illustration and or clients of Laura Roy / Roy Illustration